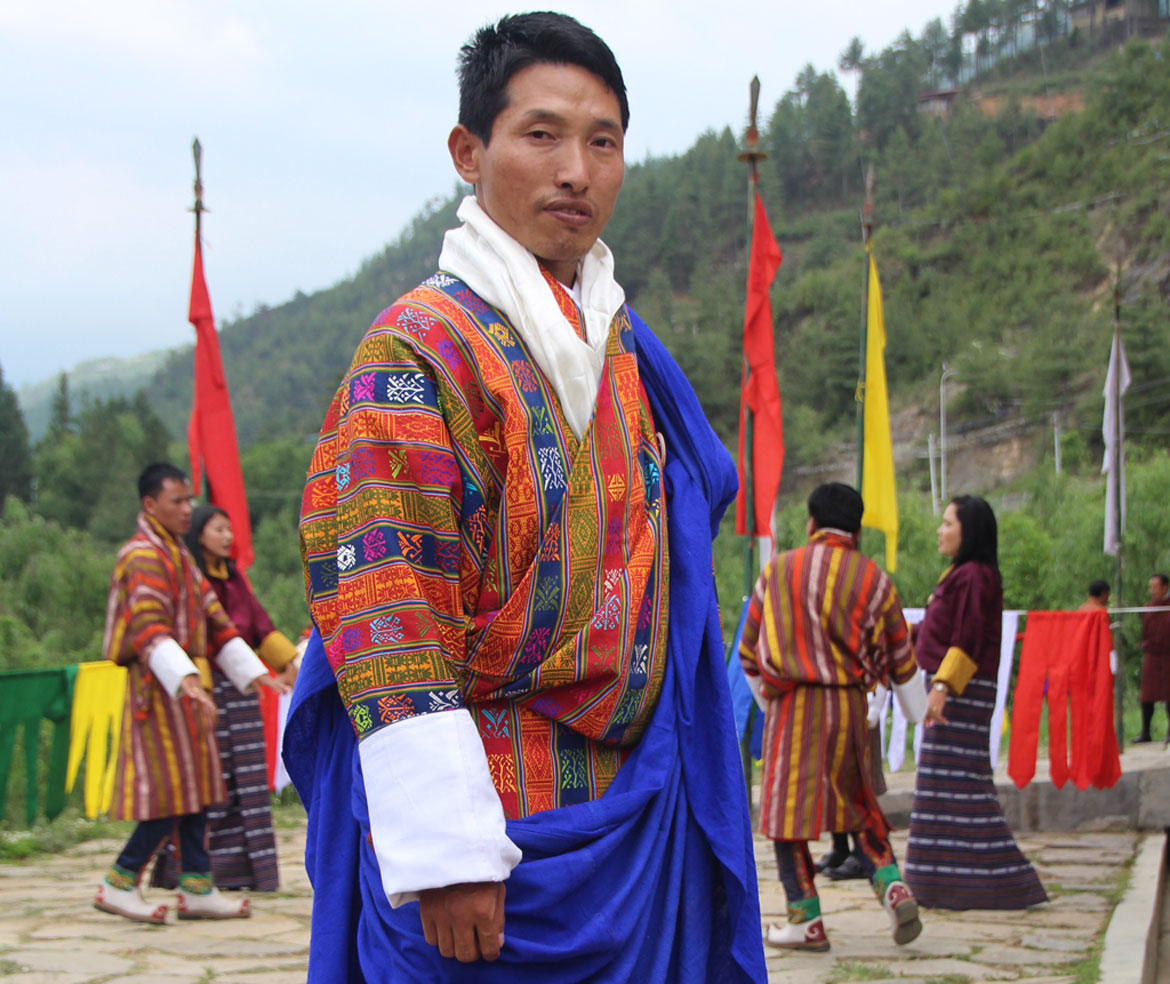 June 9, 2018
When Gasa elected 33-year-old Dorji Khandu as its National Council representative in April, the country got its first member of parliament from Lungo, Laya.
The closely contested election made him the first resident of the highland community of Laya to enter the Parliament.
"Laya gewog or the people of Goen were the first Bhutanese to welcome Zhabdrung, the founder of our nation. I take high inspiration and significance as the first person from Laya to represent them in the Parliament," said Dorji Khandu.
He said the community had no qualified persons participating and winning the election before. "They did not know the pride and feeling of having someone from their own community representing them. It was a different feeling for them too," he said. "There is a need to understand their issues and situation while representing them."
Born and brought up in Gasa, Dorji Khandu completed his primary education from Gasa and secondary education from Punakha in 2007. He completed a degree in civil engineering from Rangsit University, Thailand through Trongsa Penlop Scholarship in 2012.
Dorji Khandu is also the first recipient of Trongsa Penlop Scholarship to win an election. He was among the first batch of nine students to receive the scholarship to study engineering in Thailand.
"Before leaving for studies in Thailand, His Majesty The King shared his aspirations and hope with the scholarship recipients. I always wished to repay my gratitude of being an award recipient. I aspired to work in the place where my work will make a greater impact to the nation," said Dorji Khandu. "My work as policy maker would have a nationwide impact."
MP Dorji Khandu along with four other MPs will work as members of the Natural Resource and Environment Committee in National Council.
The NC representative claimed that his experience in engineering would help him monitor and assist construction developments in the dzongkhag and other issues involved in the construction sector.
While looking forward to serving as the NC representative, supporting Good to Great Gasa initiative through national level policy intervention, issues related to cordyceps collection, preserving unique culture and tradition of the dzongkhag, and contributing towards improving the living standards of highland communities in the country are his priority.
Until the legalization of cordyceps collection in 2004, only a few parents could afford to send their children to school in Laya. He said that after the legalization of cordyceps collection, those in school dropped schooling, which led to having less qualified people in the community.
Considering the remote location of the gewogs in Gasa, Dorji Khandu hopes to visit the four gewogs of Gasa twice a year to share with the people, the resolutions, and policy reviews made in the house and collect the views of people.
The NC representative said that being the first MP from the Laya would not only encourage and inspire children and parents of the community to study and educate but also encourage other highland communities in the country.
"I hope I would be able to inspire them to study," he said. "Parents would also have a reference to encourage their children to pursue higher education. "
Nima
Source: Kuensel 
---
---
---
---
---