December 24th, 2018
4,940 views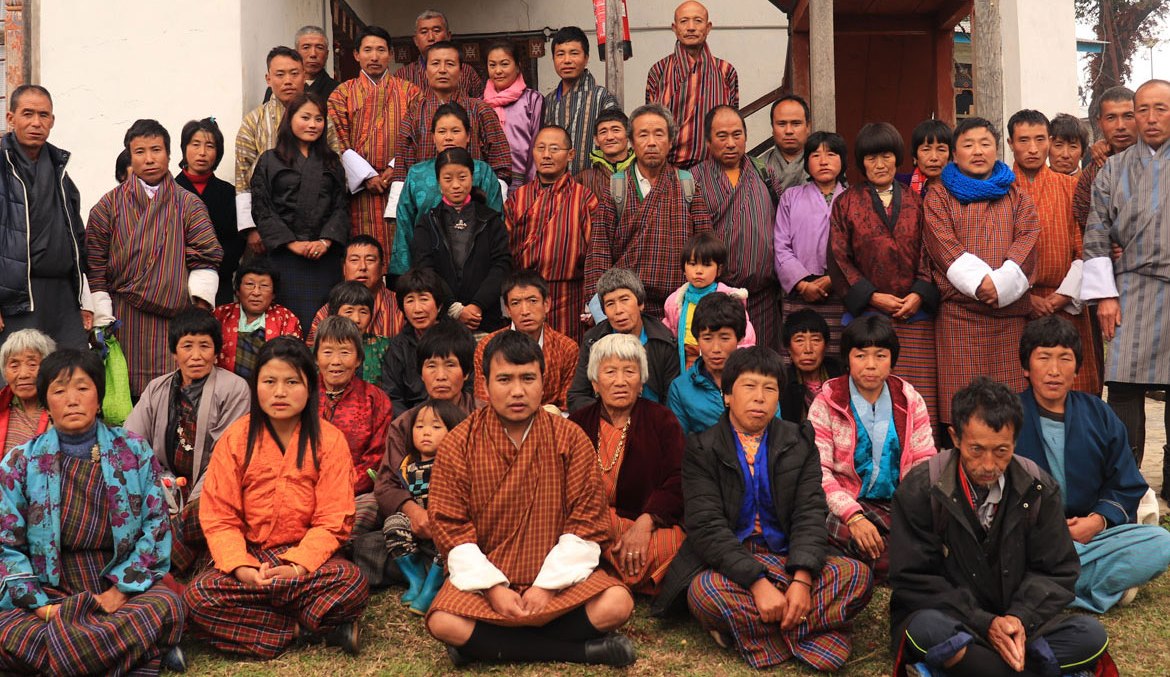 Rationale 
Growing up close to the community and having learned my early education at Gasa, I have experienced and seen all sort of difficulties and hard work the people of Laya and remote Dzongkhag of Gasa had to pursue to earn their living.
Our fellow Gasaps for giving me the best experience and wisdom that helped define myself better as an individual, I realized that the time has come for me to give back to my constituents. The initiative is voluntary, and it is because I see myself as Gasap always. We shall endure and progress together.
Since death is inevitable to all, I feel it will be comforting to prepare ourselves for any uncertainty and to accept this truth of life with bliss. In this regard, it is quintessential to start so-called Welfare scheme for Gasaps to extend our solidarity and support in times of adversity and bereavement amongst our people.
In discharging my responsibility as people's representative, I vow to surrender my annual discretionary allowance entitled to the Member of Parliament solely for this Welfare Scheme besides 30% of the basic monthly salary in the hope to set definite precedence.
 Objective (s):
The welfare scheme aims to develop and promote further goodwill and cooperation amongst the people of Gasa, thereby enhancing community vitality.
Support all Gasaps by providing Semso (cash) during the times of bereavement to direct relative as reflected under the beneficiaries of the scheme.
Extend moral and physical support or assistance required by the family members of the deceased.
Support less privileged ones always.
The Scheme's Benefits 
A member shall be allowed to avail the following welfares of the scheme:
Semso amount Nu 5,000 /- (five thousand only). The benefit will be made available only in case of the demise of a direct family member, namely- parents, spouse, and children.
  Eligibility 
Only the registered citizens of Gasa district will be eligible for the welfare scheme.
All Gasaps shall automatically become a member of the scheme and doesn't require formal registration.
No registration fee required.
The scheme does not require any contribution from the members.
Benefits or welfares was paid from 10th May 2018 and will be available until 10th May 2023.
The benefit can be availed only by one member of a household. It can either be head of the family, household or a direct family member of the deceased.
The welfare services can be availed by calling directly to me or through Gewog Gups. I will try my best to reach the Semso and transportation personally. However, in my absence, I will seek support from the local government officials to reach the welfare on time.
I am happy to share that the welfare scheme was well received when presented to the people of Laya, Khatoed, Khamed and Lunana constituents.
I wish this welfare initiative intended exclusively to benefit the people of Gasa will relieve beneficiaries during such hard times. In my future endeavour too, I shall care to continue with the scheme unconditionally.
---
May 30th, 2018
2,089 views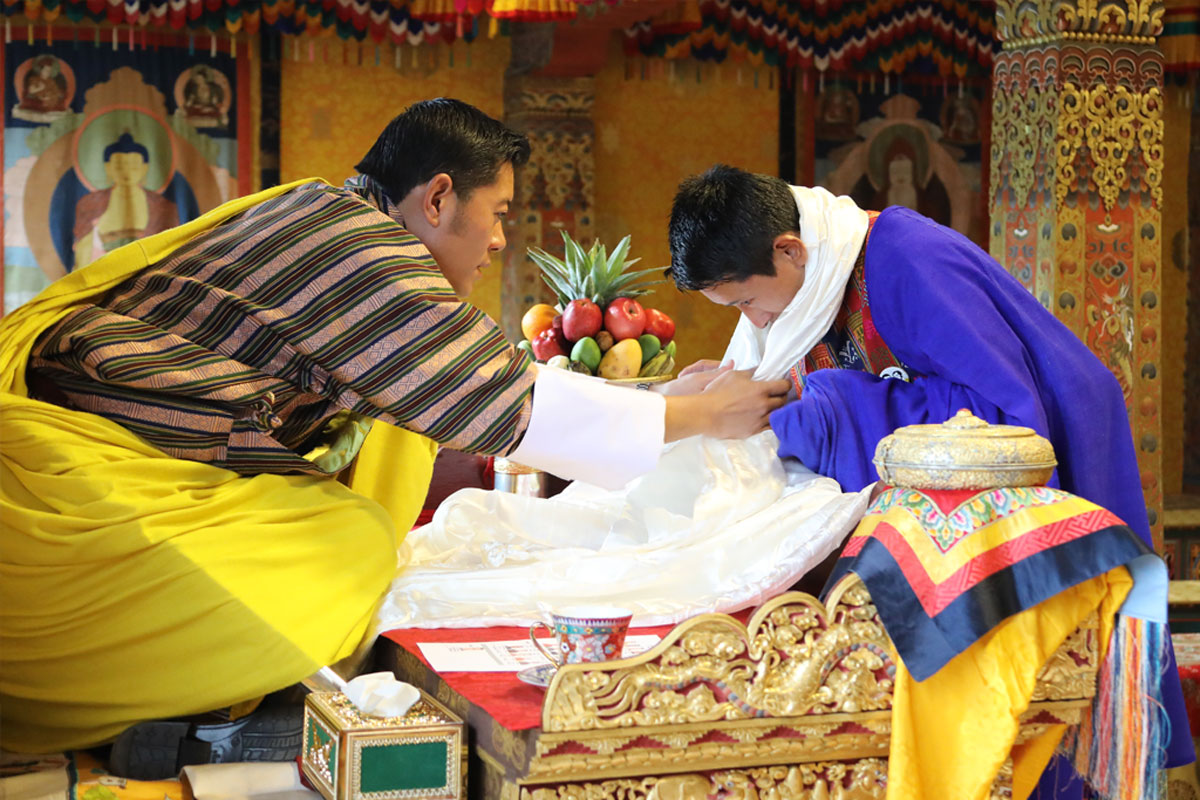 Coinciding with the auspicious Duechen Nga Zom or Lord Buddha's Parinirvana, I'm blessed in manifolds to receive Dhar (Scarf) from His Majesty the King along with the Hon'ble Thrizin and other Hon'ble National Council members at the Tashichhodzong. While I expected a humble day, I'm doubly honored that the Hon'ble Foreign Minister, Lyonpo Damchoe Dorji along with the folks of Gasa led by Dasho Dzongda and officials showed up in mass and unity to make the very day memorable. Many dignitaries, friends, and well-wishers followed up with Tashi Khadhar, showering me with 'Best Wishes', 'Tashi Delek', 'Congratulations' etc…and these ambiances will not fade away anytime soon from my heart and I cherish every single person who showed up in my camp at scenic Trongsa Penlop Restaurant, Thimphu. The great day sealed with another blessing from Zhung Yonten Lopen, Trulku Thinley Rinpoche towards the end of the day. Once again, with ecstasy, joy, and happiness, may I once again thank our generous supporters, electorates and folks of Gasa Dzongkhag.
Thank you.
---
May 16th, 2018
2,101 views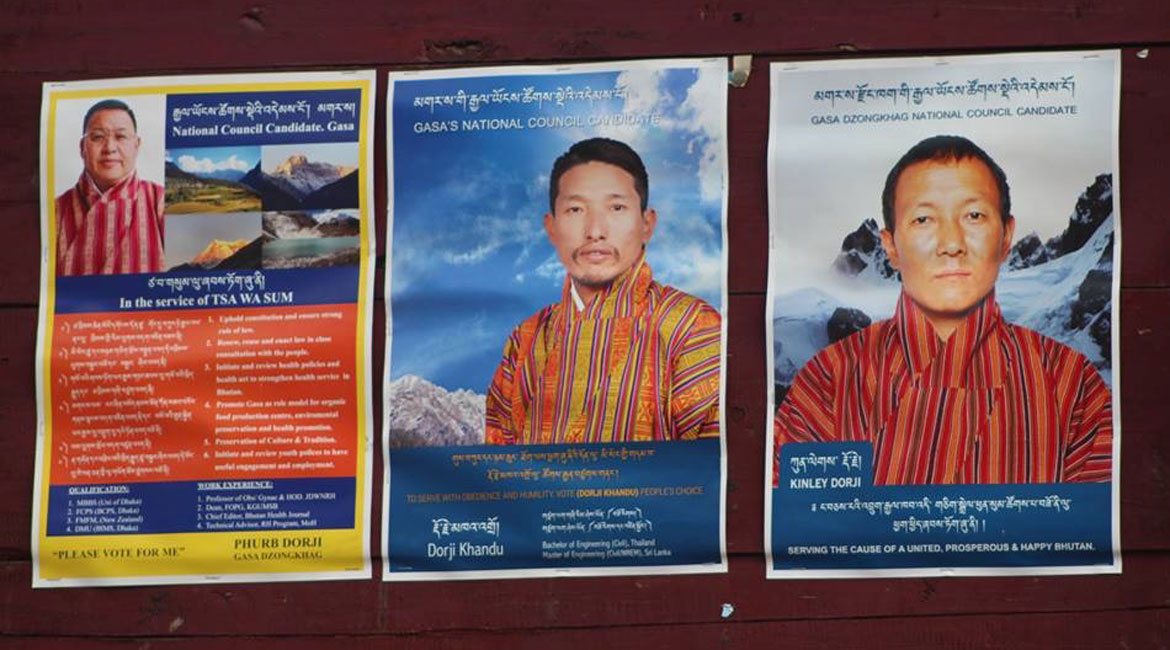 On the first gaze, Laya is a heavenly abode. Indeed, it is, for the place was blessed by no other than the Zhabdrung Ngawang Namgyel. Deep within, while being born human equates us to all our fellow citizens, geographical reality has secluded us for generations and has to go through hardships that only the Highlanders can understand.
Though far-flung and deprived of modern facilities, we the Layaps and Lunaps have our strengths. We are the nucleus of Gasa Dzongkhag for we have a unique culture and tradition to boast; we are born-national-guards due to the strategic location and showered with the utmost care and personal attention from His Majesty the King. We treasure this time immemorial.
Now that our fellow Gasaps have foreseen the importance and inclusivity of Highlanders in the overall development of Gasa Dzongkhag with potential ripple advantages to Khatoed and Khamed Gewogs, the 2018 National Council Election verdict came in my favour, all with voter's wisdom.
Honestly, by maturity, I must admit that the said two Gewogs produced two acclaimed contenders – a former Member of Parliament and a renowned doctor. To them, I pause to owe my most profound appreciation. Also, unwavering moral and physical supports came in an avalanche from Khatoed, Khamed, Lunana, and Laya and for which I commit to reciprocate with obedience and humility. Sea of well-wishers, friends, and family flooded in to support me, and I remain highly indebted to you all.
Meantime, I would like to congratulate all the NC elects and look forward to working with you all.
Thank you.
---