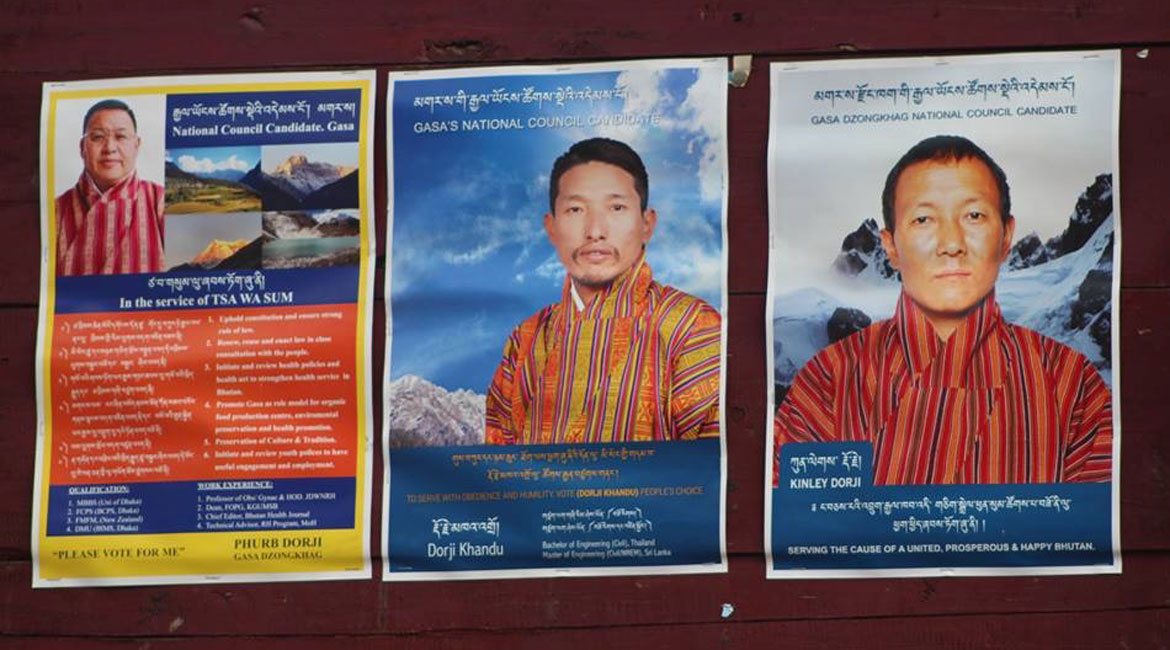 On the first gaze, Laya is a heavenly abode. Indeed, it is, for the place was blessed by no other than the Zhabdrung Ngawang Namgyel. Deep within, while being born human equates us to all our fellow citizens, geographical reality has secluded us for generations and has to go through hardships that only the Highlanders can understand.
Though far-flung and deprived of modern facilities, we the Layaps and Lunaps have our strengths. We are the nucleus of Gasa Dzongkhag for we have a unique culture and tradition to boast; we are born-national-guards due to the strategic location and showered with the utmost care and personal attention from His Majesty the King. We treasure this time immemorial.
Now that our fellow Gasaps have foreseen the importance and inclusivity of Highlanders in the overall development of Gasa Dzongkhag with potential ripple advantages to Khatoed and Khamed Gewogs, the 2018 National Council Election verdict came in my favour, all with voter's wisdom.
Honestly, by maturity, I must admit that the said two Gewogs produced two acclaimed contenders – a former Member of Parliament and a renowned doctor. To them, I pause to owe my most profound appreciation. Also, unwavering moral and physical supports came in an avalanche from Khatoed, Khamed, Lunana, and Laya and for which I commit to reciprocate with obedience and humility. Sea of well-wishers, friends, and family flooded in to support me, and I remain highly indebted to you all.
Meantime, I would like to congratulate all the NC elects and look forward to working with you all.
Thank you.