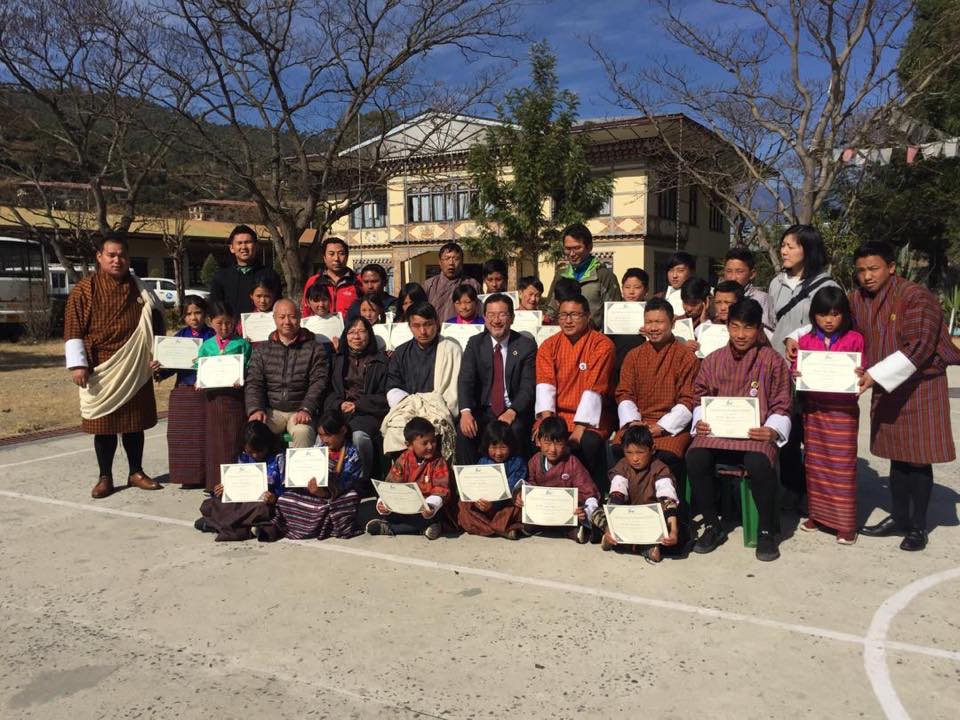 This article is to express my heartfelt gratitude for the JICA Bhutan's winter camp held in Khuruthang, Punakha for the students of Lunana Primary School under Gasa Dzongkhag last week.
The initiative came during the time of the year where the students from the most remote Highland community would otherwise be idle and their time passed without any fruitful engagement. They would have perhaps been repeating the same old routine of helping parents with household chores for the girls, and the boys going after the herds.
The winter camp that helped students explore various lessons, skills, arts, sports, and diverse cultures through fun-filled activities would have helped the students from the school among glaciers move deep into learning literature, experience lives beyond highlands and define themselves as special children.
As the camp enabled the children to experience new opportunities, the noble initiative from JICA Bhutan would have helped them acquire essential skills of getting along with friends, refine their personalities and enhance healthy living and development.
Above all these children would have made good memories during the camp, which they will cherish in their entire life.
Knowing about the officials involved in the camp, I am confident that they have had a positive influence on the children and have made differences while growing up as an individual.
With my due respect for the first-ever winter camp held for the students who descended from above 5000 metres and letting them learn the best wisdom under the warm winter sun of Khuruthang, I hope this noble initiative will continue hereon.
The students come from one of the most remote highlands in Gasa Dzongkhag. The school going conditions of those students are very different from the rest of the students in Bhutan.
The unique culture and traditions, people and beautiful aroma of the place remain unexplored, and the location is everyone's wish today. The camp would have taught them the diversity of the area, culture, and people.