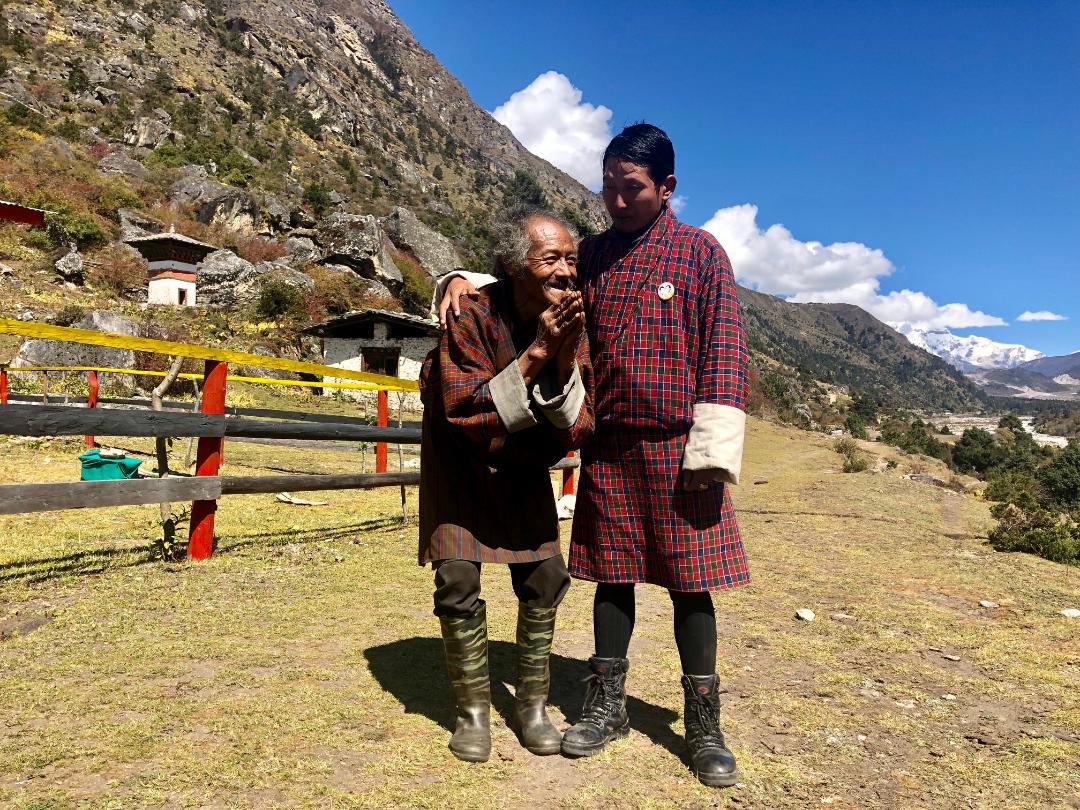 The remotest gewog in the country, Lunana was connected with the B-mobile network in October 2011. But people availing the service experienced frequent network problems since the start of 2016.
Following frequent network failures, Bhutan Telecom sent two separate technical teams for the inspection and installed a terrestrial radio link at Lunana with a total cost of Nu 21.4 million (M) in 2017; of the total cost, Nu 5.5M was a subsidy from the government.
On 16th March 2019, Bhutan Telecom successfully launched the third generation mobile network (3G) in Lunana as part of the Company's corporate social responsibility initiative.
The people of Lunana Gewog, Gasa Dzongkhag, would like to thank Bhutan Telecom for your wonderful contributions made in the gewog by installing the 3G network. It was helpful to have your input, as people of Lunana could now connect and communicate with the people in the country and outside. Communication has become more convenient, and the change in place evident with the installation of the network. We see a vast improvement in the way people connect with others.
During my recent constituency visit, the majority of the elders and others have raised the issues concerning 2G network services. Currently, in Lunana, only Smartphone that can support the 3G/4G network can be used but not the keypad mobile phones. Elders who cannot use smartphones and those who cannot afford were facing problems and denied of the communication service.
Being people's representative, it's our responsibility to address issues raised by the people by approaching relevant agencies and ministries and raise voice in the parliament.
On 27th November 2019, I had a fruitful meeting with Regional Director, Mr Sangay Choedra of Bhutan Telecom Limited. I had a pleasure of extending my heartfelt appreciation for installing the 3G network at Lunana gewog and to appraise installation of 2G network because most older people could not use a smartphone. Moreover tourist guide, tourist and traveller also requested for 2G network considering the benefit of battery durability and long battery life in the absence of electricity or charging facilities in the area.
I have received a positive response from the Regional Director. He said that after installing 3G-network at Lunana gewog, they discontinued 2G-network. However, upon the request of the people, Bhutan Telecom will look into the feasibility of reinstalling the 2G-network for the people of Lunana gewog. On top of that, he said that 2G-network is power-consuming equipment and it needs 48 batteries to run the machine.
The good news shared by the official concerned is that they have provided 4G Network services in Lunana recently. Moreover, they are planning to provide 3G-network service at Lungo Chiwog of Laya gewog in April 2020.
With the change and communication made much more accessible in Lunana, we also look forward to your continued support in providing 2G Network service in Lunana Gewog to enhance connectivity services to the people of Lunana.