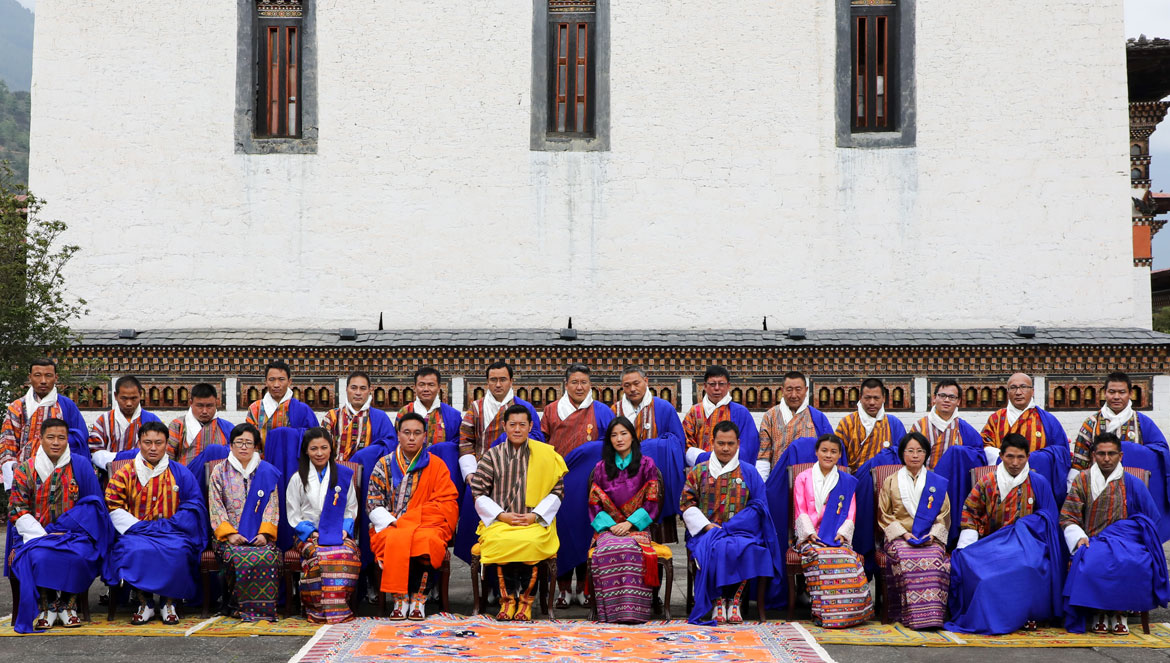 His Majesty The King granted Dhar to the newly-elected members of the 3rd National Council yesterday at the Tashichhodzong coinciding with the auspicious day of Duechen Nga Zom or Lord Buddha's Parinirvana.
After granting Dhar, His Majesty The King and Her Majesty The Gyaltsuen graced the Namgay Tongchhoed prayers at the Kuenray of the Tashichhodzong.
The prayer ceremony, presided over by His Holiness the Je Khenpo, was held to mark Duechen Nga Zom. Hundreds of people flocked to the courtyard of the Tashichhodzong to receive blessings from the Neten Chudru Thongdrel.
---
---
---
---
---
---
---
---
---
---
---
---
---
---
---
---
---
---
---
---
---
---
---
---
---
---
---
---
---
---
---
---
---
---
---
---
---
---
---
---
---
---
---
---
---
---
---
---
---
---
---
---
---
---
---
---
---
---
---
---
---
---
---
---
---
---
---
---
---
---
---
---
---
---
---
---
---
---
---
---
---
---
---
---
---
---
---
---
---
---
---
---
---
---
---
---
---
---
---
---
---