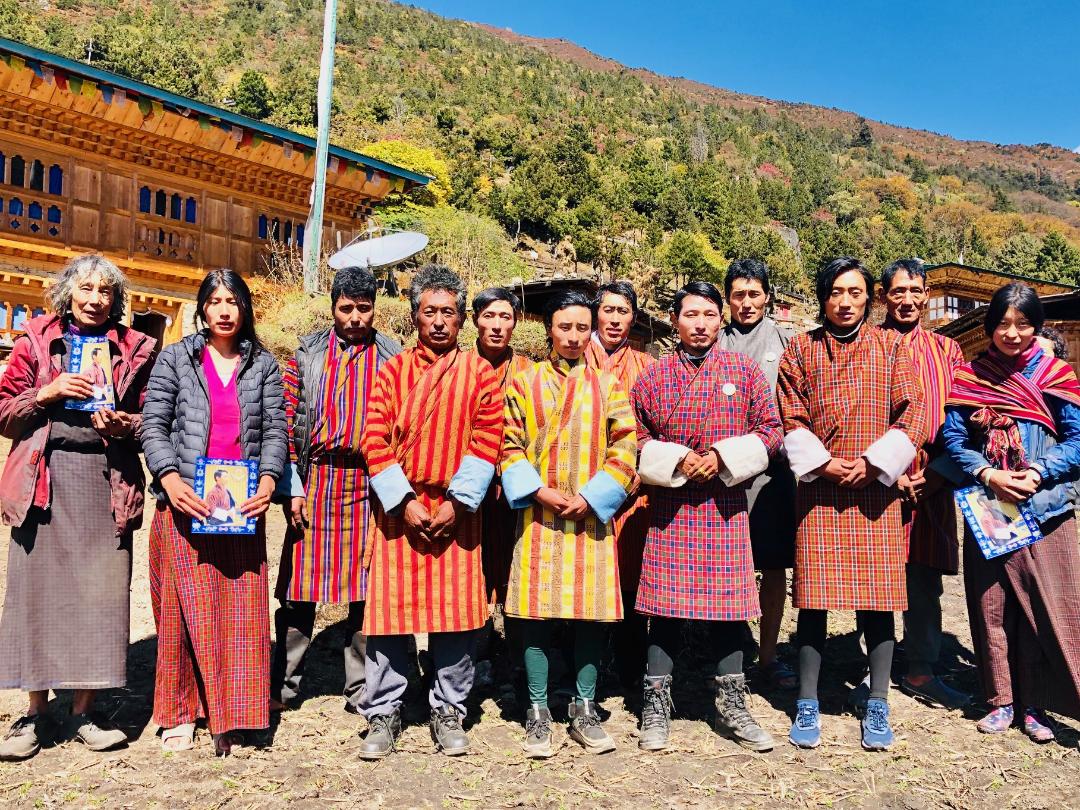 For improved communication services it's important we extend our gratitude for their effort to connect the highlands
I had a fruitful meeting today with the Managing Director of Tashi Cell and offered heartfelt appreciation for installing a mobile network in the Lunana and Laya gewog. I appraised to install a 3G communication tower at Lunana gewog.
I also thanked Tashi Cell for installing a 4G network tower at Laya Gewog recently and requested Tashi Cell to install 3G towers at Wachey and Uesana; only Chiwogs that are not connected with Internet services amongst 1500 Chiwogs in the country. Moreover, with the advancement of ICT, most official corresponding works of Local Government are done through Social media applications such as WeChat.
Managing Director assured that they would look into the issue and will consult with BICMA for installation of 3G network at Lunana. He also shared his concern about the high power consumption of the battery for installing 3G. Moreover, due to the lack of electricity supply, they are facing a tough time to recharge the battery. However, they assured that they would look into the matter seriously and render their services to the public.
The people of Wachey, Lunana, and Gasa Dzongkhag would like to thank Tashi Cell for your wonderful contributions made in the gewog by installing a mobile Network. It was helpful to have your input, as people of Wachey could now enjoy improved communication services, connecting with the world in a minute and easily.
Communication has become more convenient, and the change in place evident with the installation of the network. We see a vast improvement in the way people connect with others. With the evolution and communication made much more accessible in Lunana, we also look forward to your support in providing 3G/4G Network service at Wachey under Lunana Gewog to enhance connectivity services to the people of Lunana. We appreciate your assistance and cooperation in helping this transition go well, and we look forward to your continued support.
Lunana Gewog lies in the extreme northwest of the country with a total area of 1716.26 sq km and is located at an altitude of 3400 metres above sea level. It has a population of over 1000 with 192 households, and the Gewog consists of five chiwogs and thirteen villages. Concerning telecommunication facilities and its coverage; about 80% are connected with the B mobile network and 20% with Tashi Cell.
In 2016, the TashiCell network was installed after B-mobile in two chiwogs of Wachey-Threlga and Uesana, which is located between Ganjula and Kechela.