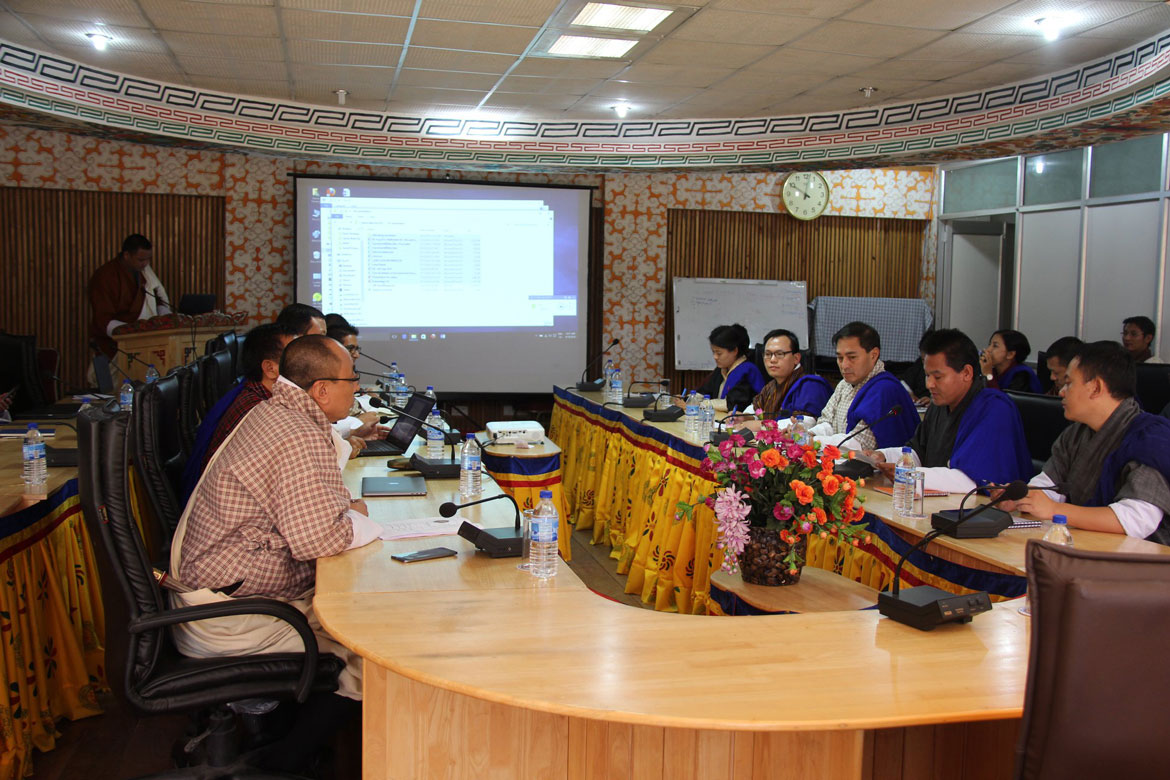 As directed by the House, the Natural Resources and Environment Committee of the National Council is reviewing the issues related to Land. Therefore, upon request from the Natural Resource and Environment Committee, National Land Commission has made comprehensive presentations to the National Council on the following particular areas:
Status of land lease for Sokshing and Tsamdro.
Status of leasing government land for cash crop plantation especially cardamom.
Status of wetland converted to dry land because of non-availability of irrigation source.
Status of the declaration of protected agriculture areas.
The possibility of land compensation, if a major portion of the land is utilized for farm road construction.
The possibility of the constructing permanent structure under electricity transmission lines and along the roadside.
The possibility of land lease to an individual.
The possibility of conversion of wetland to Khimsa irrespective of inherited or purchase.
This consultation meeting will greatly help to understand the status and stand of the National Land Commission on every issue for effective review. The meeting successfully concluded with an interactive discussion between Officials from the NLC led by the Hon'ble Secretary and the National Council Members with the understanding that the NLC and the Committee will work closely to address any policy and legislative issues related to the Land.
---
---
---
---
---
---
---
---
---
---
---
---
---
---
---
---
---
---
---
---
---
---
---
---
---
---
---
---
---
---
---
---
---
---
---
---
---
---
---
---
---
---
---
---
---
---
---
---
---
---
---
---
---
---
---
---
---
---
---
---
---
---
---
---
---
---
---
---
---
---
---
---
---
---
---
---
---
---
---
---
---
---
---
---
---
---
---
---
---
---
---
---
---
---
---
---
---
---
---
---
---