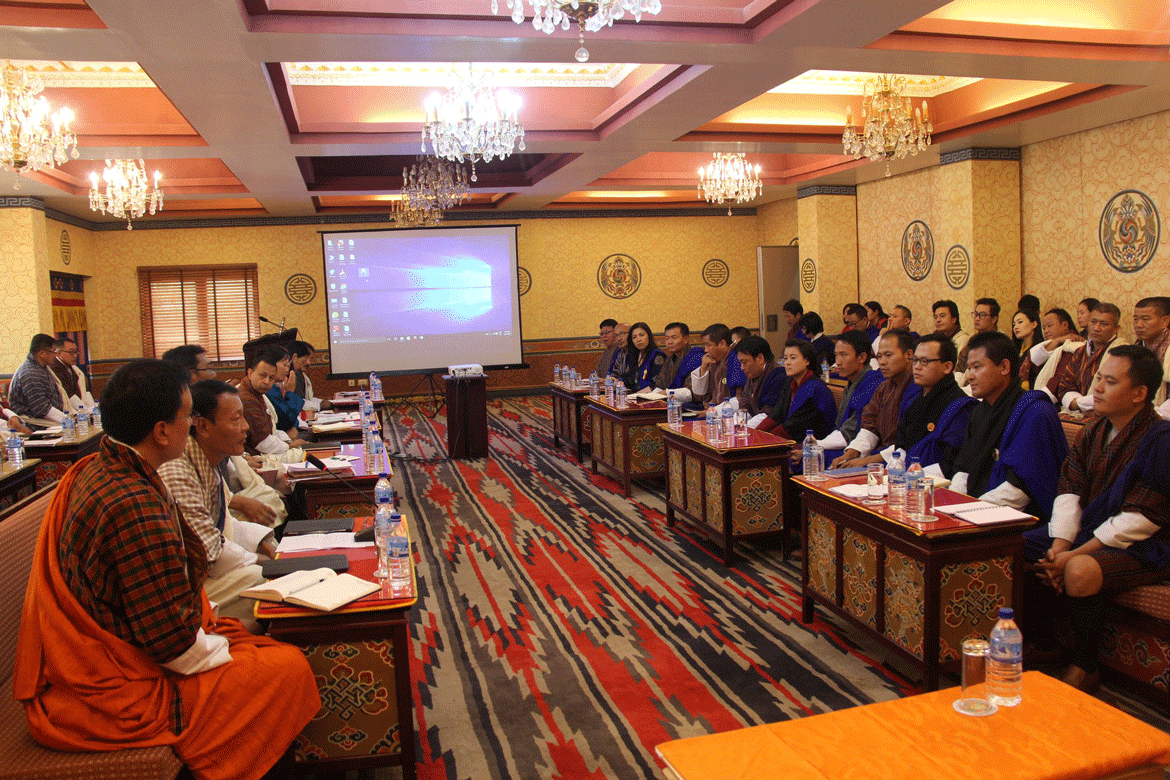 As directed by the House, the Natural Resources and Environment Committee of the National Council is reviewing the issues related to Agriculture sector. Therefore, upon request from the Natural Resource and Environment Committee, Ministry of Agriculture and Forests has made comprehensive presentations to the National Council on the following particular areas:
Measures taken to address the drying up of water source especially due to tunneling activities for Hydropower plan.
Measures taken to address Human-wildlife conflict, animal welfare, and stray dogs.
Legalization of Paris Pollyphillas.
Status of upland rice cultivation owing to the lack of Irrigation facilities.
The possibility of extending the cordyceps harvesting period.
Market accessibility of Agriculture and Livestock products.
This consultation meeting will greatly help to understand the status and stand of the Ministry on every issue for effective review. The meeting successfully concluded with an interactive discussion between 29 Officials from the MoAF led by the Hon'ble Secretary and the National Council Members with the understanding that the Ministry and the Committee will work closely to address any policy and legislative issues related to the Renewable Natural Resources Sector.
---
---
---
---
---
---
---
---
---
---
---
---
---
---
---
---
---
---
---
---
---
---
---
---
---
---
---
---
---
---
---
---
---
---
---
---
---
---
---
---
---
---
---
---
---
---
---
---
---
---
---
---
---
---
---
---
---
---
---
---
---
---
---
---
---
---
---
---
---
---
---
---
---
---
---
---
---
---
---
---
---
---
---
---
---
---
---
---
---
---
---
---
---
---
---
---
---
---
---
---
---