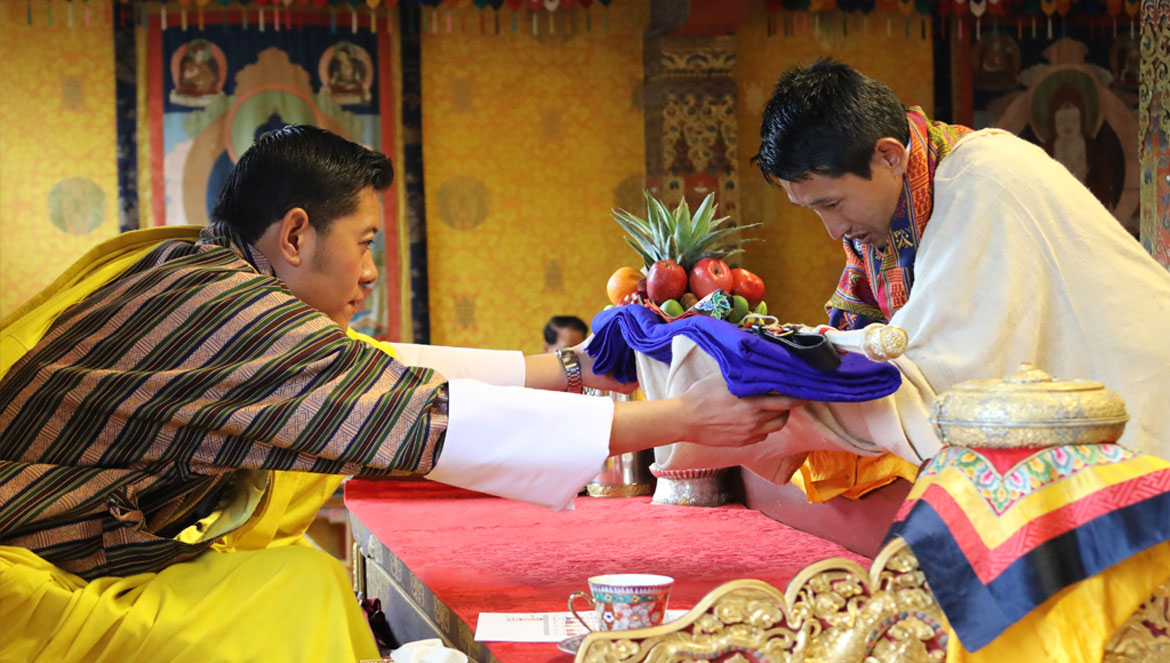 Awards:
2018 – Awarded Blue Scarf by His Majesty the King on having been elected as a Member of National Council from Gasa Dzongkhag.
2014 – Recipient of South Asia Foundation Scholarship to pursue a Master of Science (Eng.) Degree in Water Resources Engineering & Management at the University of Moratuwa in Sri Lanka.
2008 – Recipient of His Majesty the King's Scholarship (Trongsa Penlop Scholarship) to pursue Bachelor of Engineering in Civil Engineering Degree at Rangsit University in Thailand.
1999 – Bagged the first prize in a nationwide essay writing competition during the Silver Jubilee Celebration of the Fourth King on the theme "How Can You Serve Your Country in the Future?"
---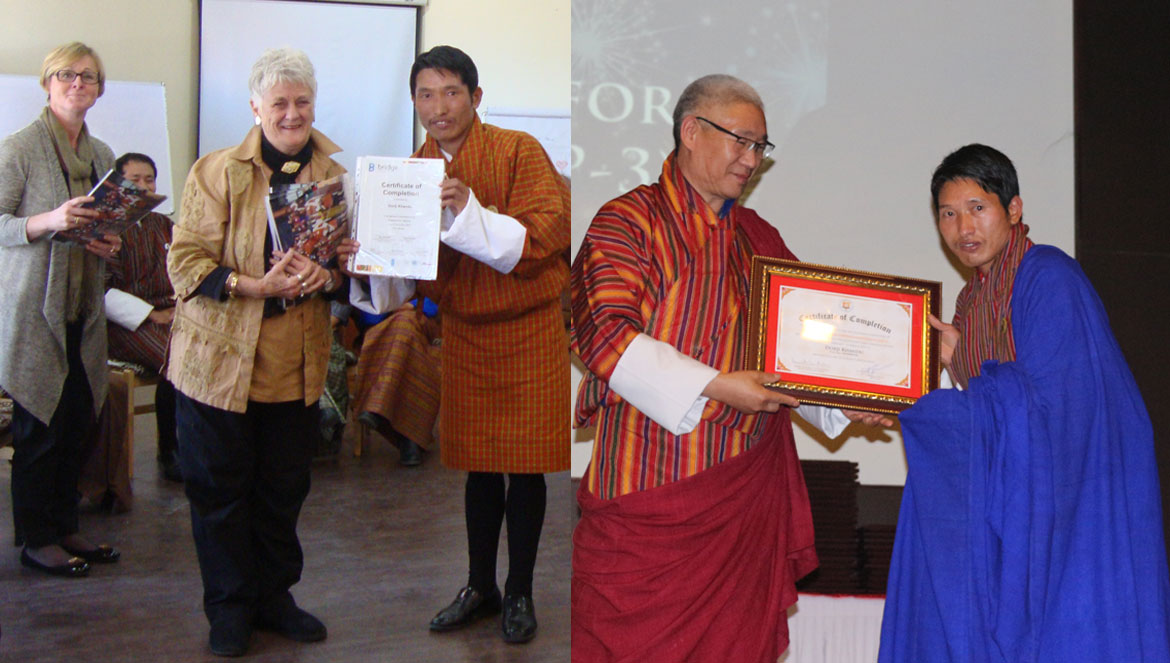 Certificates:
Year
Descriptions
Institute/Place
2019
Certificate of Participation in Advanced Media Literacy Training
Bhutan Media Foundation
2019
Certificate Course in Social Policy
The Royal University of Bhutan, and UNICEF Bhutan
2019
Certificate of Completion of Leadership Program for Parliamentarians (LPP-3)
Royal Institute for Governance and Strategic Studies
2019
Certificate of Achievement-has met the required standards for completion of the High Impact Presentations
Dale Carnegie & Associates Inc. Singapore
2018
Certificate of Election (Member of National Council of Bhutan)
Election Commission of Bhutan
2014
Certificate of Participation in the Workshop on Research Methodology
University of Moratuwa, Sri Lanka
2014
South Asia Foundation Scholarship Award Certificate
Sri Lanka
2012
Certificate of Completion In Recognition of Completion of the Political Party Module
Election Commission of Bhutan
2012
Certificate of Appreciation in Recognition of Contribution As a member of the Editorial Team of Trongsa Penlop Scholarships. Annual Alumni Magazine
Rangsit University, Thailand
2012
Certificate of Appreciation In Grateful Recognition for Dedication and Contribution to Trongsa Penlop Scholarship As Representative of 1st Batch for the year 2010-2012
Rangsit University, Thailand
2012
Certificate of Recognition of an Outstanding Achievement as a Student Coordinator of Bhutanese Student's Group for 4 years
College of Engineering, Rangsit University, Thailand
2011
Certificate of Recognition of Outstanding Accomplishments and Contributions as an Intern
Pradubwong Co., Ltd. Thailand
2008
Trongsa Penlop Scholarship Award Certificate
Rangsit University, Thailand
2008
Certificate in Basic Computer Operation
Kuenphen Institute of Technology
2007
Certificate of Best Article Contributor of the Year
Bhutan Observer, Thimphu, Bhutan
2007
Certificate of Appreciation in a nationwide essay writing competition
Dzongkha Development Commission
2006-2007
Certificate of Best speaker in the debate, extempore speech in both English & Dzongkha
Punakha Higher Secondary School
2002
Certificate in a painting competition on the theme "Beauty of Himalayas"
Embassy of India,
Thimphu, Bhutan
2001
Certificate in Recognition of the Best Performer in the Dzongkha subject
Gasa Lower Secondary School
2001
Certificate of Completion of Training on Driglam Namzha (Traditional Etiquette) Course
Gasa Dzongkhag
2000
Certificate of Best Academic Performer of the Year
Gasa Lower Secondary School